How to seize upselling and cross-selling opportunities (when customers are spending less)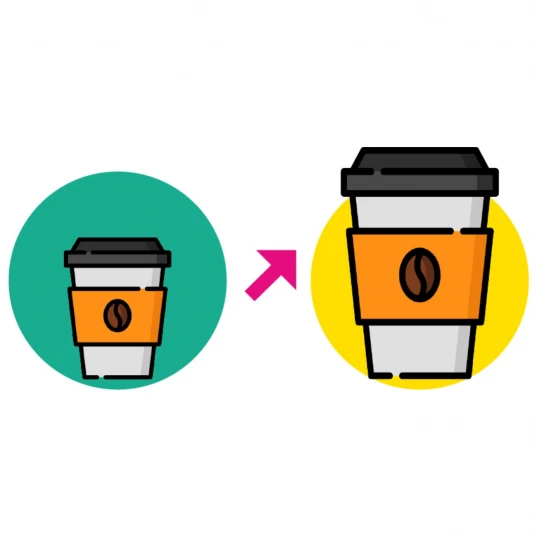 The psychology of customer behaviour is a fascinating human science.
Countless research papers and books have been written about how to get into your buyer's brain so that they'll be more likely to spend their hard-earned cash with you, rather than with a competitor.
Whilst we don't have time to go deep into the neurological details right now (and we doubt you do either) there are some smart things we've learned about sales which we think are worth sharing.
As much as we want each and every independent business in the UK to thrive, persuading people to spend more than they originally intended can feel a little unfair in the current economic climate.
So how do you come up with additional products or services that genuinely add value to your customer, which you can upsell and cross-sell to them without your conscience digging you in the ribs?
The answer is to look for ways to keep buyers engaged with your brand that little bit longer.
To make the warm, fuzzy feeling of completing a truly satisfying purchase… well, warmer and fuzzier!
Whether you're holding down a physical business premises, or selling products and services online, take five and read through our recommendations on how to boost your bottom line.
Numbers game
The two main ways to increase your revenue are:
attract more new customers

sell more to your existing customers
It's been estimated by marketing experts that the probability of selling to a brand new customer is 5-20%. Existing customers on the other hand, have a 60-70% probability of making a purchase.
That's why, for many small businesses, the second tactic is easier and more efficient.
If you've been putting all your effort into getting new customers to engage with your business, it might be time to show some love to your frequent visitors. 
Upselling and cross-selling to your regulars is a great way to increase the 'average order value' - this means getting someone who is already purchasing your product or service to add more stuff (and/or higher priced stuff) into their physical or online shopping basket. 
So, what's the difference between upselling and cross-selling?

Cross-selling is when you suggest other products that your customer might like, based on what they've just chosen to purchase. For example, if you order a new pair of wellington boots, you may see a cosy pair of welly socks appear as you approach the checkout.
Upselling is when your customer selects a product and you persuade them to purchase an upgraded (and more expensive) version of it, or buy a higher quantity. An example here might be a soap shop: your customer comes in for a single bar of soap. Because they love that particular fragrance, you have an opportunity to upgrade their bar of soap to a multipack of not one, not two but three scented delights!
Cross-selling keeps your customers with you for longer
Sticking with soap for a sec: have you ever found yourself purchasing a large, luxury basket packed with bath and body products, when all you wanted was some handwash? If this has happened to you (it's happened to us… those fizzy bath bombs just smell too good) you have been cross-sold!
There is a subtle difference between purchasing a multipack of your chosen item (upselling) and buying a combination of products related to your original selection (cross-selling).

Increasing what your existing customers spend with you not only adds to your turnover that month, it can dramatically improve "customer lifetime value." 
If your customer came to you with one problem which your product or service can solve and discovered that there are other problems you can solve for them as well - that's where the magic of cross-selling happens.

For a different product-based business, let's look at a foody example...
Customer Sally is hosting a roast on Sunday, so heads to her local high street butcher for the main part of the meal. She's got plans to serve lemon meringue pie for dessert, for which she'll have to visit a separate shop to pick up the ingredients.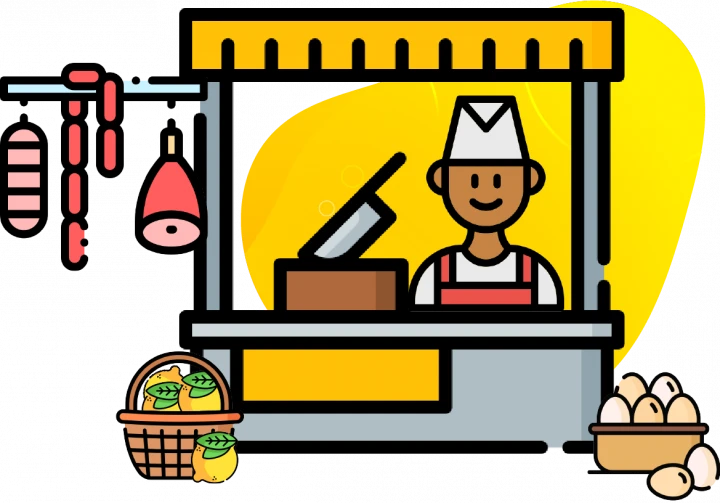 To Sally's surprise and delight, she spies fresh local eggs on the butcher's counter and a basket of fruit on the doorstep.
Sally purchases her eggs and lemons at the same time as the meat and heads home triumphant. She'll be back at the same time next week!
What about an online service-based business?
Luke is a graphic designer and web developer who has produced a beautiful new website for his client. Add-on items that he can upsell to them include extra pages for their site. Or, he could cross-sell printed marketing materials such as business cards. 
A word of caution for online cross-selling: if you get the value proposition wrong and start spamming customers with unwanted 'extras' that aren't relevant, you can quickly lose their trust.
One way that your customers can send a clear signal that you've over-done it is opting out or unsubscribing from your emails. 
Get to know your customers, either through digital data collection or by engaging them in conversation on social media. Keeping the cross-sell closely related to their existing product choice will help you add value when you offer them extras.

Cross-selling enhances the buyer's experience
Let's get psychological again briefly; the human mind is more responsive to stories and images than it is to a written product specification or list of features.
Cross-selling works well when the customer can see how additional products can be used together with the product they selected originally.
They start to imagine the benefit they'll experience if they make that extra purchase. (Super-comfy socks to go inside your new wellies? Yes please!)
A common example of a related product being 'tacked on' to a purchase is when you order a new piece of electronic kit (computer, food processor, hair straighteners, etc.) and are offered an extended warranty or insurance cover for your shiny new item.
Whilst it's definitely relevant and it definitely adds value in the long run, a warranty just doesn't give you the same fuzzy feeling as the socks, does it?! (Probably why a high percentage of shoppers pass on that particular cross-sell!)
Know when enough's enough
As the cost-of-living bites, products and services that genuinely solve a problem for the customer are likely to prove popular, but relevance and trust remain key. 
Whether you're selling products or services, online or in person, respecting your customer's choice to stick to their budget and say "no thanks" to your helpful suggestions has never been more essential to preserve their loyalty.
Some buyers know exactly what they're after and pursue their purchase with single-minded determination. Nothing wrong with that. You might be one such human, in which case you'll easily recognise other members of your shopping species. 
In a physical retail environment, this person doesn't have the time or motivation to browse the shelves on their way to the product they've set their heart on. They barely glance at your carefully curated display. (In an e-commerce situation, they'd scroll right past your other product listings). They simply hone in on their product of choice and arrive at the point of sale in seconds flat.
Sometimes, the best way to build trust and ensure a customer comes back is to NOT to spam them with extras or engage them in unwanted chit chat about their purchasing decisions. 
Their version of the warm, fuzzy feeling comes from getting into a shop and out again as quickly as possible, without anyone getting in their way.
Once you've identified your regulars who fit this category, park your upselling and cross-selling and just be there when they need you. Whether that's for a business card, a bar of soap or a box of eggs.