Why now is a great time to be your own boss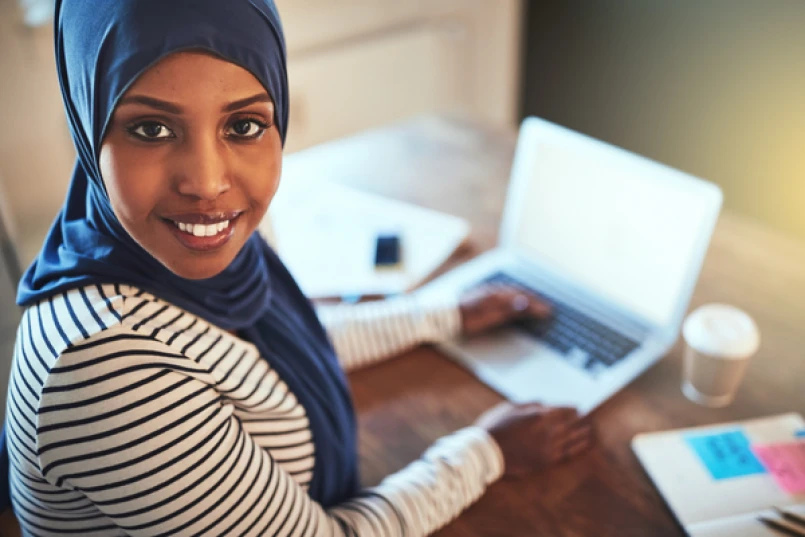 Small business ownership takes grit.
Our community has it, our team has it, and so do you.
So don't let an economic downturn stop you in your tracks. 
From JD Sports to PC World, the British Business Bank previously shared ten examples of British businesses that started in a recession. 
Now, as the country prepares for a difficult winter, we've borrowed some success stories from our Transmit Startups family: tales to warm your heart and light a fire under your ambitions for 2023! 
We're big believers that starting and growing your own business is still an option when the economy takes a turn for the worse.
Right now, being your own boss might actually work to your advantage. Here are three reasons (plus real life examples) why it could be the right time for you…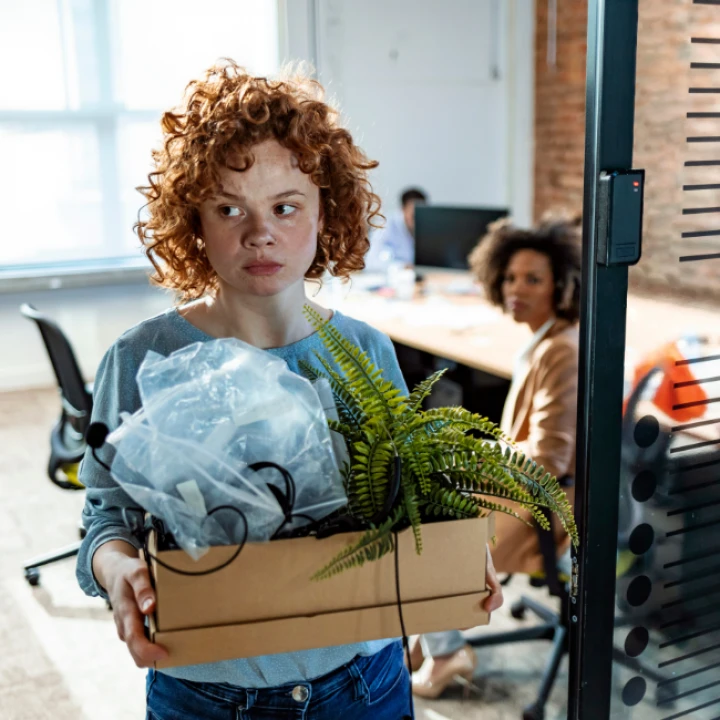 1. You can stop worrying about redundancy
There are a lot of people currently in employment wondering whether they'll still have a job come January.
Companies that just about made it through the pandemic by shedding staff costs are looking to make cutbacks, as the UK economy continues its downward trend.
In an email to Smarta members, our Commercial Director, Richard Myers, explained how cutting costs can help business owners hold onto valuable employees. But the unfortunate reality is that jobs will be lost to the recession.
When companies stop recruiting and start making redundancies, people still have to find ways to pay their ever-increasing energy bills and feed their families. Self-employment rates jump up out of necessity - a trend that played out during the pandemic.
The UK saw a massive increase in start-ups in 2020.
Between July and September 2020, over 221,020 new businesses were created - the largest Q3 year-on-year increase in nearly a decade.
During the pandemic, many people started side hustles from home to help make ends meet, like Start Up Loan recipients and Smarta course alumni Gillian and Simon who used lockdown to research and develop a brand new business idea.
Their unique trivia game Strong Point is now selling in stores and online.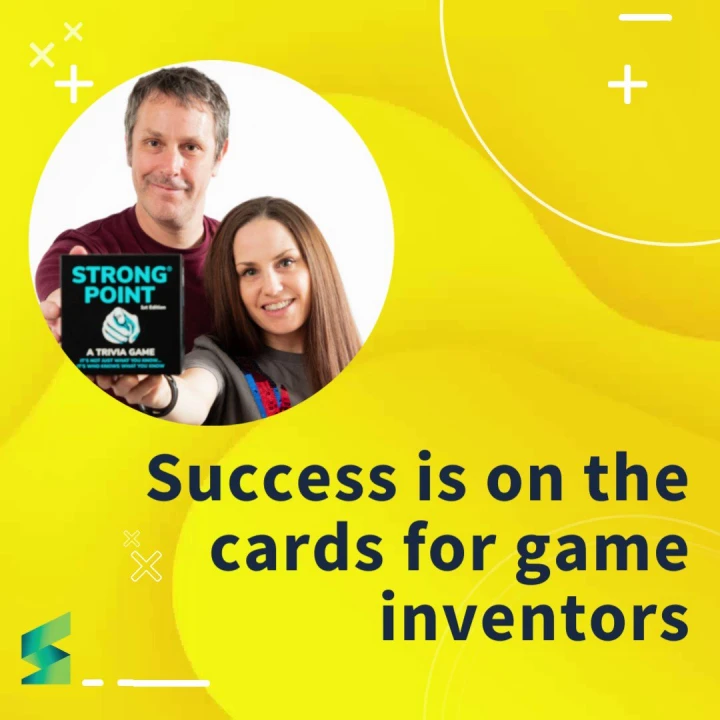 Gillian said:
"Simon is a self-employed teacher and couldn't work during the lockdown of 2020. We only had my income from my retail job for months at a time and I dreaded going to work under the circumstances.
Covid had made us realise we needed something to fall back on as the future ahead of us seemed uncertain."
The couple borrowed £9,000 in the form of a Start Up Loan to get their game into production. 
Gillian described the process of applying for the loan as "quite quick" and said thanks to professional support from Business Advisor, getting set up happened "smoothly".
Gillian's advice to others in a similar situation is:
"Don't think you have to know everything and do everything yourself. There is help out there to make your idea a reality.

By seeking the help of others we've felt completely supported over the past seven months. That support is still ongoing from the Smarta business training team. They're helping us to expand our knowledge for what lies ahead."
Worried about job security and considering starting something of your own? You're in good company.
Commercial airline pilots Sarah Fitzpatrick and William Findlay saw that job losses could be on the cards when Covid grounded flights. 
During lockdown, the couple used their unexpected free time, and a £50,000 loan from Transmit Startups, to set up Stravaig Motorhome Rental. They now have a fleet of six luxury campervans available for tourists to take on road trips across Scotland.
Business Advisor, Shirley Wilson, supported the couple through the process of applying for their Start Up Loan at a time when Sarah had been furloughed and William was at risk of redundancy.
Shirley said:
"They were professional, proactive and knew exactly what they wanted to achieve, but it was a very uncertain time and they were understandably unsure whether they'd done the right thing.

I could see the demand for rental motorhomes was high, so after working together on cash flow I was happy to put their application through, allowing them to add more campervans to their fleet."
Read about Sarah and Patrick's business born in lockdown: Pilots in Covid thought they'd lose their jobs so started a campervan business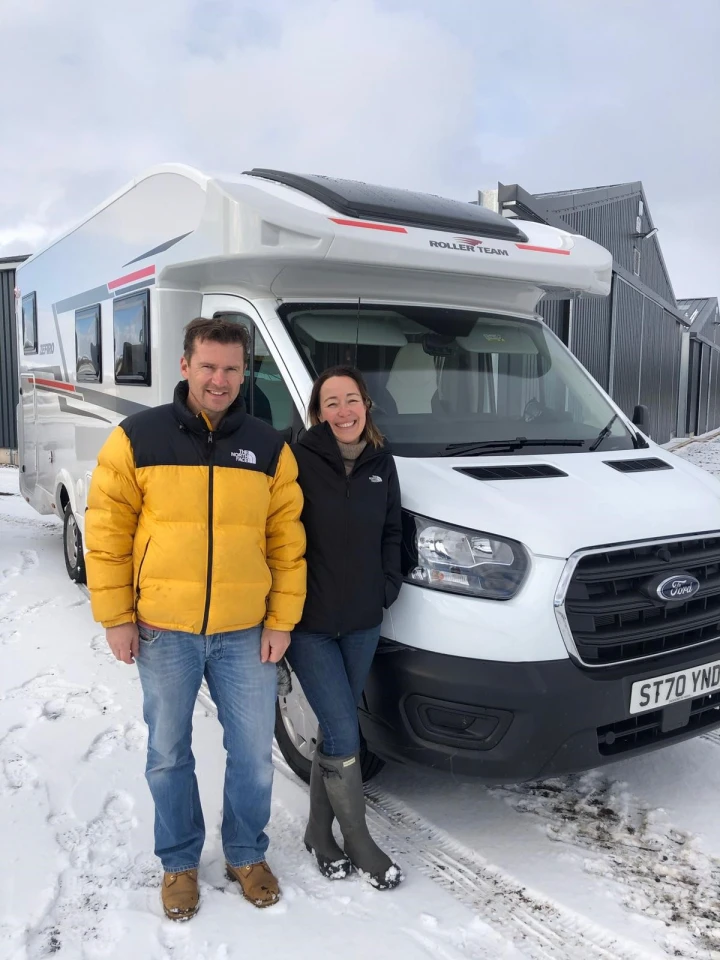 "We pride ourselves on being a personable, family-run business and are always available, 24/7, for customers to call if they have any queries or issues while they are out on the road.
Our aim is to maintain that personal touch as we continue to grow, potentially replacing a couple of the older vehicles with fresh new models in the near future."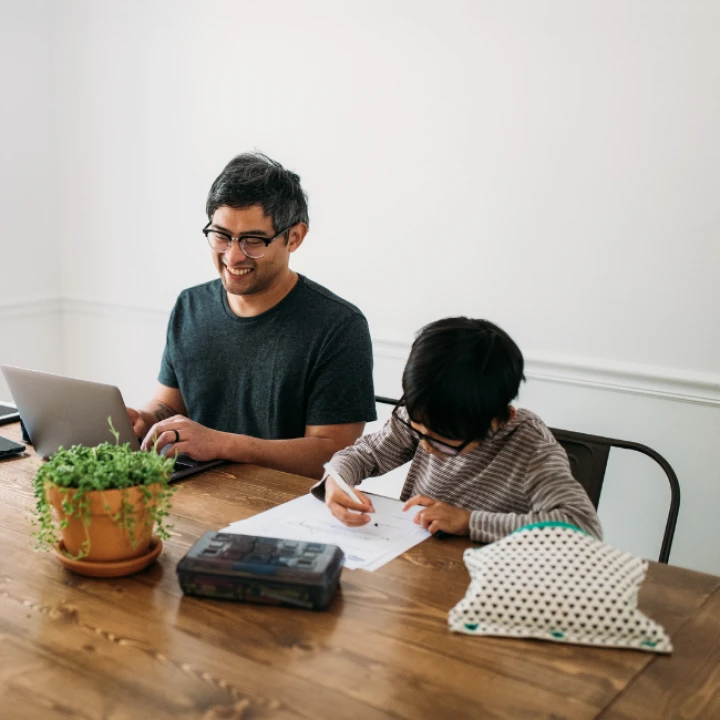 2. Work is as flexible as you make it
When lockdowns meant the closure of thousands of schools and childcare settings, British parents were left in an impossible situation and many had to leave their jobs in order to take care of their little ones.
Employees who were furloughed got a taste of what life would be like if they worked for themselves, and found new ways to fit work around their personal priorities - children or no children.

A flexible pattern
Textiles graduates Nicola and Susan met while studying at Heriot-Watt University in Edinburgh. The friends went on to carve out successful careers working in London for British brands including Christopher Kane and Topshop. Susan worked as a creative pattern cutter and Nicola as a garment technologist.
When they relocated back to the west of Scotland – Nicola to Glasgow and Susan to Helensburgh – they began exploring ways of collaborating and creating a business that could flex around their young families.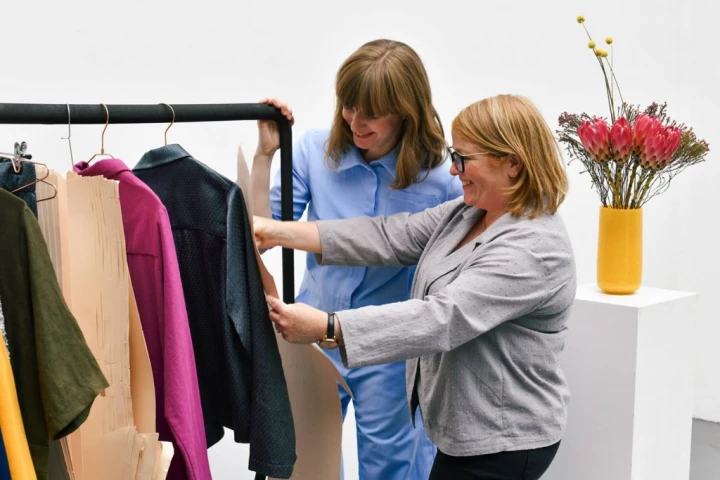 With the help of £6,000 from Transmit Startups, Nicola and Susan started Homer + Howells, a sustainable alternative to fast fashion which taps into the growing home sewing trend.
Customers can download digital patterns to create their own stylish and wearable clothes. 
If you have children, other caring responsibilities, or your own health concerns that make maintaining employment tricky, self-employment offers greater flexibility than working for someone else. 
No matter how forward-thinking a company's HR policies might be, there's no greater freedom than being your own boss. You can work when you want and rest when you need to (provided your business can keep going without you in it every minute of every day). 
And if you're feeling close to burnout, now could be the perfect time to tighten up your business plan, apply for a Start Up Loan and make the jump to self-employment, to get some balance back into your life.
Using your free time to build up a side-hustle alongside full or part-time employment? Read our tips on how to run a business outside of business hours.
3. Do more of what matters to you
If you have a hobby, personal project, of lifelong passion, you've probably been wondering how to turn it into a business.
Rachel Jones opened refill store Weighsted in Hebden Bridge to offer her local community "somewhere to buy both basics and treats waste-free and without having to spend a fortune."
Hebden Bridge is a market town in Yorkshire, where Rachel has lived for 25 years. She has always cared deeply about protecting our planet and believes that good food and ingredients shouldn't cost the earth. Rachel used her loan from Transmit Startups to supply her community with everything they need, without plastic or wasteful packaging. 
Rachel said:
"I visited zero waste and organic shops all over the country to see what worked, what didn't and what shoppers really wanted. I'm proud of what we've created, but we're not done yet! I'm always looking out for lovely new things and we're growing beautifully and sustainably."
When it comes to personal resilience, Rachel's got (reusable) bags of it. Her shop suffered considerable flood damage in February 2020, before Covid threatened her business again.
Demonstrating flexibility and adaptability, as well as amazing community spirit, Rachel set up a click and collect service for local customers, plus a delivery service for NHS staff and vulnerable people at home. Describing the changes she implemented during this challenging period, she said:
"I set up a whole new set of working practices which are mostly based on email communication. People (including myself) have adapted well to this and it's actually improving my sales significantly."
Longing to swap your job for something you really care about? 
All you need to get started is a business plan, a financial forecast and some information about what you'd use a loan for. Templates for all three of these documents can be found here along with guidance on how to fill them in.
Whatever twists and turns our economy is yet to go through, if you're thinking of starting a business, Smarta's accessible online learning can help you get prepared. The more knowledge you've got about business ownership, the higher your chances of making it work for you.