How to manage your business expenses like a pro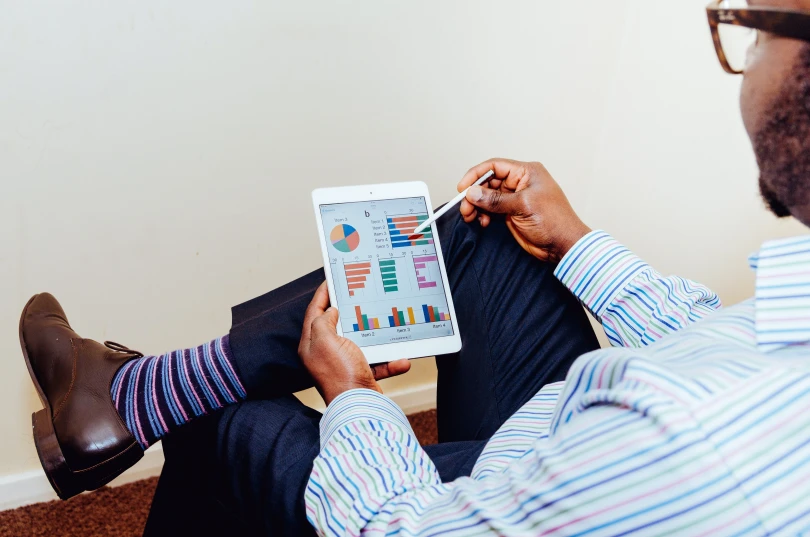 Managing your expenses is part of the day-to-day of running a business. So why do so many of us struggle to stay on top of our receipts?
Be honest - have you ever come to look at your accounts and found yourself with a pile of old receipts that you never got round to filing? Or do you get to the end of each month and not really know where your cash has gone? Whether you run a small business with employees or you work for yourself as a freelancer or consultant, keeping on top of your expenses can make managing your finances, if not stress-free, at least a little easier.
Plus, expenditure (i.e. your expenses) is what keeps your taxes down. If you aren't claiming the correct amount of expenditure when you submit your tax returns, you're either giving HMRC free money (a donation), or you're risking penalties if you've accidentally overclaimed.
We spoke to James Falvey, a Crunch Certified Chartered Accountant, to find out how business owners can be better at managing their expenses. He said:
"We often see business owners making simple mistakes when it comes to managing their expenses and paying tax. For example, if someone plans on buying a company car but they have it listed in the wrong person's name.

"There are also sometimes time-sensitive tax releifs, such as the super deduction which is due to end in the next financial year. If people don't know about them then they miss out; this is where speaking to an accountant can be really valuable."
Here are some more of James' top tips on how to level up your expenses game.
Become familiar with your accounting software
James recommends that business owners familiarise themselves with their accounting software. This way, you can get more out of it than submitting your tax forms once a year. Most accountancy packages let you manage your trade payables and keep track of who hasn't been paid. If you employ other people, you can see what expenses they've submitted and manage their claims too.
Know what you're entitled too
Do you know what tax breaks your company is entitled too? How about what you can claim the VAT back on and what you can't? Knowing what you're entitled too can prevent you from missing out on extra cash. Articles and doing your own research can be a useful start, but you might also want to talk through your options with an accountant familiar with your sector.
Review receipts before you add them to your accounting records
Before you add a receipt to your records, you need to check what it actually says. James has seen lots of clients claiming VAT when they shouldn't. He says:
"Don't just assume that because a supplier charged VAT on one receipt, that they will charge VAT on the next. Crunch doesn't charge VAT on all supplies, for instance."
Think before making unusual purchases
Before you make any unusual purchases - one-off pieces of equipment for example - think about speaking to an accountant. There are ways to purchase certain types of goods that are more tax efficient, and this may change depending on if you are purchasing something for cash or on finance. The same goes with making large lump sum pension contributions.
Review your VAT regularly
If your business is VAT registered, you should review your VAT regularly. You should be looking at the input VAT on any expenditure for the last 6 months for services and 4 years for goods. This might be different if you are on a flat rate scheme. This is another thing you might want to ask an accountant to review before submitting your first VAT return.
If you'd like to have expert accountants on tap to help you with your small business accounts, plus free accounting software, you might want to check out Smarta partner Crunch. Their packages start from free (yes, really) and if you sign up via Smarta you'll receive even bigger discounts.
Photo by Adeolu Eletu on Unsplash