How to prepare your business for a recession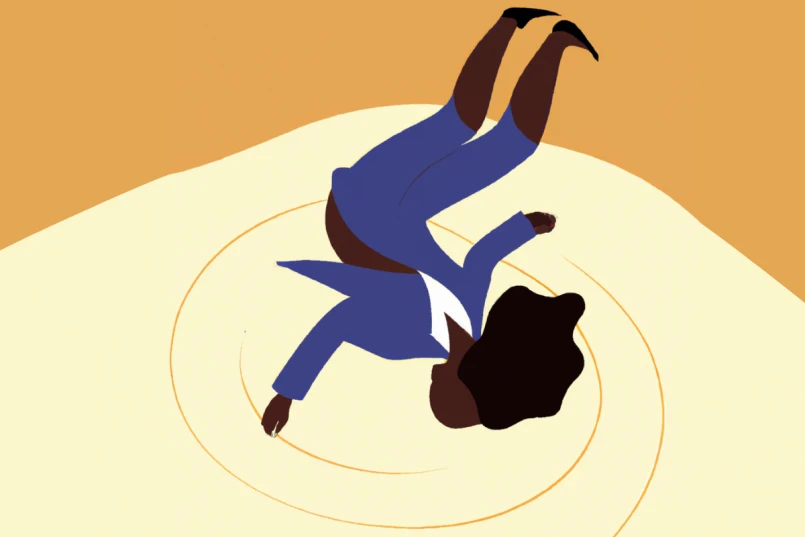 Running or managing a business means you need to be able to react to changes in the marketplace quickly. It's great when this means spotting an opportunity to expand your business, but when the headlines keep warning that we're headed for a recession, it can mean more difficult decisions lie ahead.
While most economies are not in an active recession yet, the UK, most of Europe, the US and China are all facing a recession in the coming months, according to economists.
This is not the first time businesses have had to operate through a shrinking economy - many more established businesses may have even lived through the last global recession between 2007-2009. And there are lessons that can be learned from the last recession.
Smarta co-founder Rich Myers ran a business through the last UK recession (2008-09). Here he shares his advice on what businesses can do to prepare for tougher trading periods.
How to prepare your business for a recession
The first thing any business should do when preparing for a period of slower trading (whether that's caused by a recession or something else) is trim the fat wherever possible. There are lots of ways you can do this, including:
Reduce your overheads
Downsize your place of work
Whether you work out of an office, workshop, retail unit or something else, consider if you need the same amount of space. If you're office-based, there's a good chance you don't need as much space as you did pre-pandemic anyway. You should also look at your contracts and switch to a flexible or rolling contract if you have the opportunity so that you can leave or downsize in the future without giving a long notice period.
Review your spending
Consider where you can find more efficiencies in your business. Do you really need all those SaaS subscriptions? Do you need to travel so much when Zoom meetings will suffice? Can you streamline your customer onboarding process further? Reducing recurring costs now could save you a lot of money in the long term.
Switch to cost-effective tools
While we might not agree with PM Boris Johnson that all marketing activity should be cut, it is worth looking at your marketing activity and seeing if there are more cost-effective approaches you can try. The beauty of digital marketing is that you can dial it down quickly if you need to e.g. paid search, paid social, while organic content on social media, your website or newsletter can be done in-house if necessary.
Put a pause on hiring staff
Unless absolutely necessary, it's worth pressing pause on hiring more people to join your team. You don't want to be hiring people and then letting them go in 6 months' time, so try and get by with the employees you have (even if that means doing a bit more yourself in the short term).
Review your finances
Look at any borrowings
If you have debt in your business (i.e. you've borrowed money or purchased something on credit) look at what this is costing you and whether there are ways that you could refinance to get better rates (or better terms, e.g. the option for repayment holidays). This might include:
Loans

Commercial mortgages

Asset finance

Invoice finance
Shop around
While price shouldn't be the only factor you consider when choosing suppliers, shopping around can help you save money or get more value for money. You should also factor in the terms a supplier offers - for example 90 day credit terms, or sale or return options.
Cash is King
It's a business cliche, but it's still very true - wherever possible try to hold onto your cash and build up your reserves ahead of the expected recession. If your clients will allow it, tighten your credit terms and chase your debtors harder (particularly anyone who regularly pays you late!).
Act decisively
Don't panic
Talk of a recession is not a reason to panic. It's actually the exact time your business needs you to think strategically. At the same time, you need to have a sense of urgency - don't bury your head in the sand and pretend there is no problem (or that it won't affect your business).
Think long term
The cause of the current economic environment is due to a number of complex geopolitical factors (including the Russian invasion of Ukraine, the ongoing impact of Brexit and the industrial impact of Covid). This means experts do not expect the economy to recover immediately, as it did after a brief recession at the start of the Covid-19 pandemic (caused by businesses shutting during lockdown). This means you need to be thinking about long-term solutions, not short term fixes.
Take action to avoid a 'death spiral'
Once you have decided on a course of action to take, it's important that you act decisively. One of the largest Venture Capital firms in the world, Sequoia, recently warned technology companies that they would need to act quickly and decisively - even if it involved layoffs and other cost-cutting exercises - to avoid going into a 'death spiral'. They shared the slide below to help business leaders understand why acting quickly can save a company in the long run.
Look after your team
This one should go without saying, but looking after your team is more important than ever when things are tough. The people that work for you are your most valuable asset. Some of them may struggle financially as inflation rises and the cost of living increases further, which can also impact their emotional and mental wellbeing.
Financial support
If you can help your team with the increased cost of living, then do so. It may feel counter-intuitive if you are trying to cut costs, but if you look after your team, they are more likely to value their job and stay with you - even if you are asking them to pick up more work in the short term. Keeping your staff happy now will also save you money and time of having to recruit in the future.
Other ways to support your team during a recession
If you can't afford to help your team financially, then you could look at helping them in other ways - let them work from home more (reducing their travel costs), help them with claiming WFH tax relief, or give them flexible hours so they can reduce childcare costs etc
Looking on the bright side
It's not all doom and gloom, despite the headlines. Lots of businesses survive recessions and go on to be stronger and more profitable as a result.
New opportunities sometimes present themselves when consumer habits change, while some sectors even thrive during tougher economic periods; while consumers may save on big purchases like new cars or holidays abroad, small luxuries like meals out, alcoholic beverages and cosmetics have previously performed well during a pandemic.
Remember, the main thing is think strategically, plan ahead and take action where you can.
Main image was created for Smarta by OpenAI's DALL.E.