On the rise in 2022: Conscious consumerism, livestream shopping, dark stores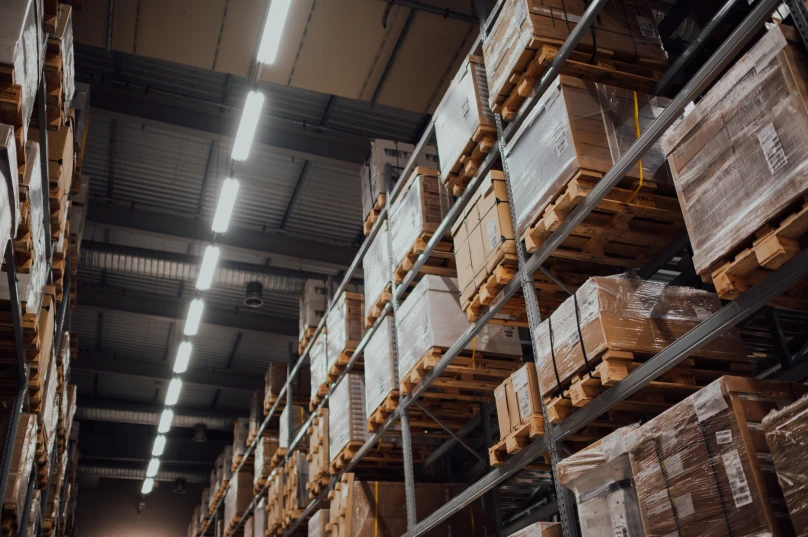 Throughout the first half of 2022 three retail trends have started to take hold. Forward-thinking retailers should start considering how to adapt to these trends now, as we expect to see them go mainstream in 2023. 
'Conscious consumerism', Livestream shopping and 'dark stores' have all been around in some form or another for a little while, but - surprise surprise, largely due to the pandemic - have seen a huge increase recently. So what are they, and what do they mean for your retail business?
Conscious consumerism
Businesses might already be familiar with the term "conscious consumerism" or "ethical consumerism." It's been around in various forms for years and is used to describe people who are aware of how the products they purchase impact the planet. An evolution of people's desire to buy organic food and ban single-use plastics, this trend has gained steam in recent years as more people start questioning how their personal choices affect the wider world.
What is 'conscious consumerism'?
Conscious consumerism can be defined as the practice of shopping with the intent to make a positive impact on the world. Conscious consumers deliberately make purchasing decisions that they believe have a positive social, economic, and environmental impact. 
It's often associated with sustainable living practices (i.e., organic food), but it can also refer to other values such as fair trade or ethical employment practices. Conscious consumerism may also lead to people reducing the amount they consume or purchase - for example, reducing the amount of meat they eat or moving away from fast fashion. 
What businesses need to know about conscious consumerism
Customers are voting with their wallets and spending more with brands that align with their values. So getting this right is a matter of business survival. 
Consumers want to know that a business is doing good, not just saying it is. In an age where social media can make or break a brand in a matter of minutes, companies need to be able to show that their ESG policies (environmental, social and governance) are more than just a tick-box exercise. 
Business owners should consider how they measure the environmental impact of their activities and what improvements can be made at all levels – from supply chain logistics to recycling bins. Showing that it is working towards net-zero and is exploring the circular economy will help businesses win conscious consumers. 
There are also opportunities for businesses to explore new types of business models, like B-Corps or social enterprises, or establish meaningful charity partnerships. Doing no harm is a good place to start, but if a business also demonstrates an active commitment to its values, it's more likely to build a loyal customer base. 
Dark stores
A dark store is a new type of retail unit that has been cropping up with increasing frequency in the wake of the pandemic. With the introduction of lockdown restrictions, many once-busy storefronts were left vacant as more people shopped from their computers instead of brick-and-mortar locations. 
In response, many retail businesses converted their empty stores into warehousing units, providing extra space and capacity to meet online orders. Some brands have continued to keep their doors closed to customers post-pandemic and are turning their locations into dark stores permanently. 
What is a dark store?
Dark stores are warehouses or retail units that have been converted into fulfilment centres for online orders. They're traditionally used by grocery stores, clothing brands and home goods retailers. Dark Stores allow businesses to operate a 'delivery-first' model where many products can be shipped directly from the warehouse to consumers within hours of an order being placed online. 
What do retailers need to know about dark stores?
Dark stores offer a way for retailers to meet growing e-commerce demand, either by establishing their own fulfilment centre or by renting space in a third-party dark store. There are also opportunities to expand into new markets or move into markets they don't yet serve. Instead of building a physical presence in a new territory, retailers can connect with consumers online and reduce shipping costs by having a local fulfilment centre.  
Even if a retail business doesn't plan to use dark stores, this trend will likely have a huge impact on traditional retail units: if you want people to come and visit your physical store then you'll need to offer an experience they can't get from shopping online. 
Livestream shopping
Livestream shopping has been popular in China for several years now, generating billions in sales every year. It is a way for shoppers to interact with an online retailer by watching products being sold in real-time (like QVC but on your mobile).
Similar to TV shopping channels, Livestream shopping relies on a host to build hype and demonstrate products. While watching, customers can ask questions via chat and comment on the items being sold. If they want to buy, they simply click a pin and are taken to an in-app checkout. 
What you need to get started with Livestream shopping
Although not common practice outside of China (yet) it's actually pretty simple to get started with live streaming. You'll need a live streaming app with a commerce feature, but Facebook, Instagram, TikTok and Amazon all now offer live stream shopping.
The other option is to live stream directly from your website, which is what UK retailer M&S has done. 
Once you're set-up, you need to decide which products to sell and link them to your profile (e.g. through Facebook Shop or your Amazon profile). You'll then need to figure out how to get customers to tune in - think about who will host the live stream when you will go live, and what will make it feel like an 'event'. Furniture retailed Snug Sofa decided to host an online quiz with comedian Katherine Ryan and over 12000 tuned in (for comparison, that's enough people to fill Wembley Arena).

Main photo by CHUTTERSNAP on Unsplash