Helen's stitched up a business from her hobby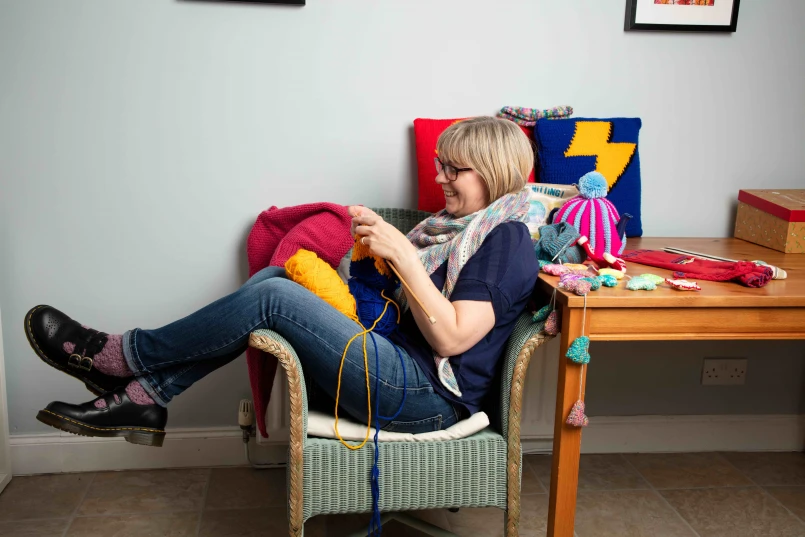 "I've been dabbling with my business for three years. Now I finally have a plan to really make it happen."
Nifty knitter Helen Stuart signed up to Learn Smarta to find out how her side hustle can help pay the bills. After six weeks working with our tutors, she feels more confident and informed about the choices she's making with both her business and her job. She tells us more…
My business Knitted Up North grew from a hobby. 
My day job is pretty stressful so I began knitting as a way of unwinding at the end of a busy shift – I find knitting is like yoga for the mind! 
I started selling to friends and family and they loved my fun and colourful designs. 
Their feedback made me realise this could become an alternative source of income and might even be able to replace some of my full-time job in the future. 
I was so naïve when I first set it up though.
I created an online shop on Folksy, listed some items, announced it on social media and then sat back and wondered where my customers were! I thought it was as simple as saying 'these are for sale'. I now know there is much more to it. I dabbled with it for three years, but knew I needed to approach it in a more organised way if I was to really make it work.  
Then, I read about the Learn Smarta course on a blog I follow and it really inspired me.
I just thought 'what have I got to lose?' and decided to give it a go. I loved the flexibility of how it's delivered. The mixture of live and on-demand sessions mean you can catch up at weekends or at night and can fit it around anything.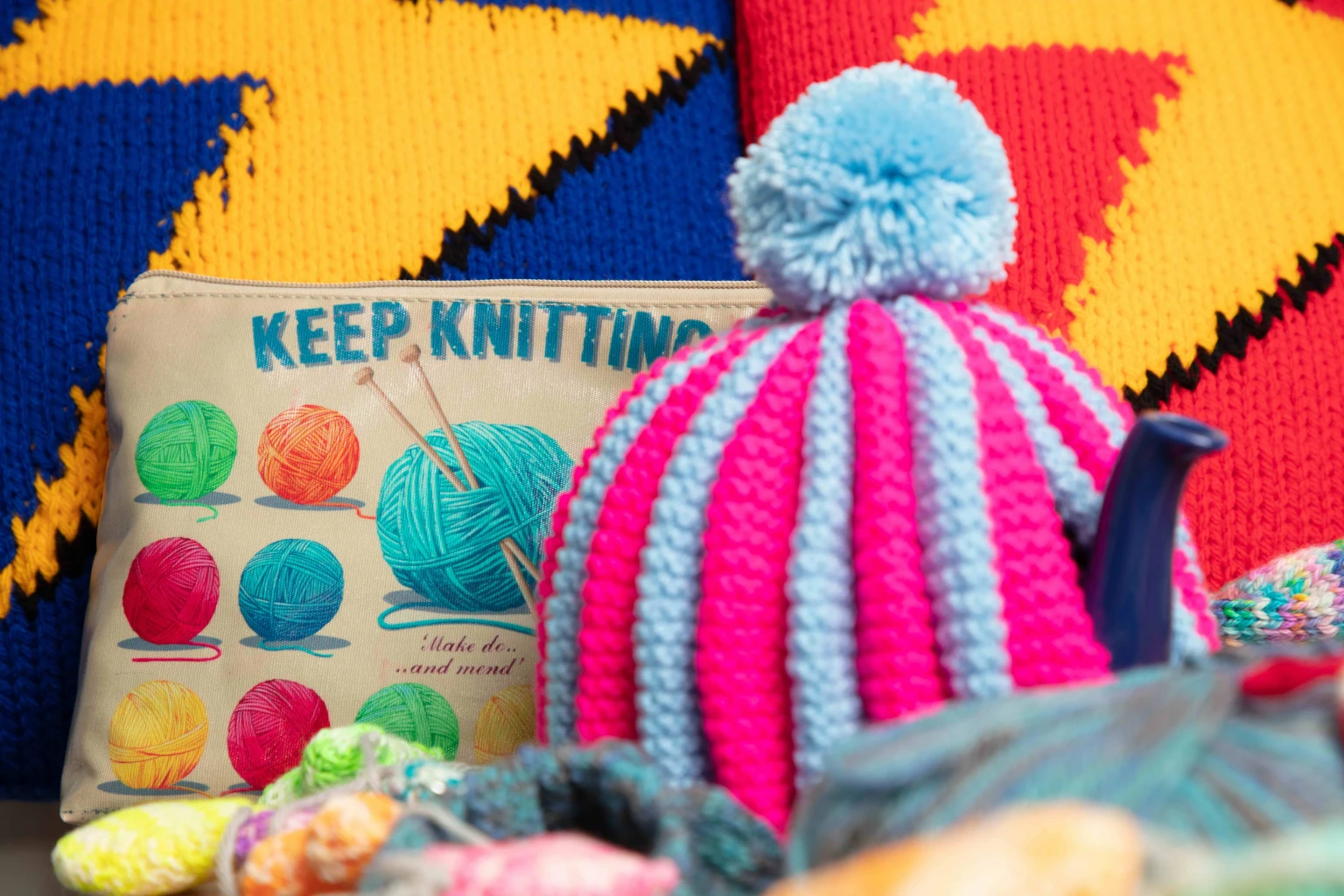 Top of my list of wants was the need to get a grip of my finances.
I know that's something I am weak at and I've always found the numbers side of things a bit daunting and a chore. As a creative person I'd rather be knitting than counting. But the course made me realise I was overthinking things. It's not as hard as I thought once you have the tools to do it.
Facing my fears has helped me to work out what is realistic when it comes to my potential earnings. My dream is to work part-time and run the business with the other part of my week and I now know this is possible. 
I'd never had a business plan but now I've written one and that's really helped to steer my direction.
I needed knowledge, confidence and a bit of one-to-one support to help me to grow my business.
I loved the really creative way the course was delivered and produced.
The mixture of videos and challenges kept things engaging and the addition of interviews with entrepreneurs and experts gave real insight into what it's really like to be self-employed.
The tutoring was excellent too. Tracey was so easy to listen to and relate to. She really cuts to the chase so you don't get bamboozled with too much detail – just the right level for starting out. Even the cashflow forecasting section – which I wasn't looking forward to – was broken down and explained step-by-step so it demystified the whole thing.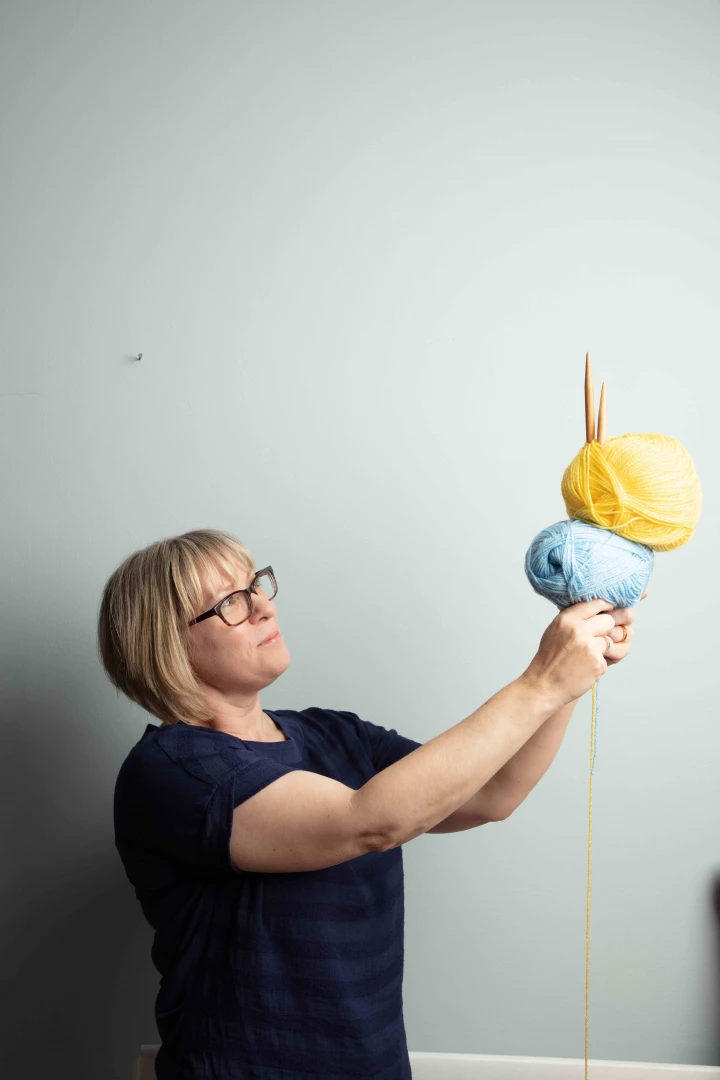 I was surprised by how much time and trouble my tutor Tracey took to get to know me and understand how she could tailor things to suit my situation.
She was absolutely brilliant at zoning in on the gaps I had in my knowledge so I could focus my attention there. She pinpointed my strengths and made me feel really good about what I've already done and gave me loads of confidence about the future.
I expected the course to be good, but the level of personal attention I was given was a really nice surprise. 
I needed a bit of a confidence boost and I've definitely had that from Tracey. 
I now know how to be seen and get noticed by new customers and I have lots of ideas for marketing myself. I'm planning to expand my product line and to get out to more live events.
I'm really excited about this next chapter and I'm already making Christmas decorations in preparation for all the markets I'll be going to.  
A little bit about my business, Knitted Up North
I make colourful hand-knitted items to brighten up the home and keep wearers warm and cosy. My designs are full of fun, each one is unique and I'd like to think my customers can feel the love and attention I've poured into every single stitch. My range includes tea cosies, cushions, blankets, babywear and decorations and I can customise designs. They're available at Etsy, Folksy and at local events.
Has Helen's story got you thinking? 
With Learn Smarta's 'Fundamentals' business programme, absolutely anyone can start a business - or give their existing one a boost, just like Helen has. Find out more here