Have your voice heard: Small Business Commissioner Review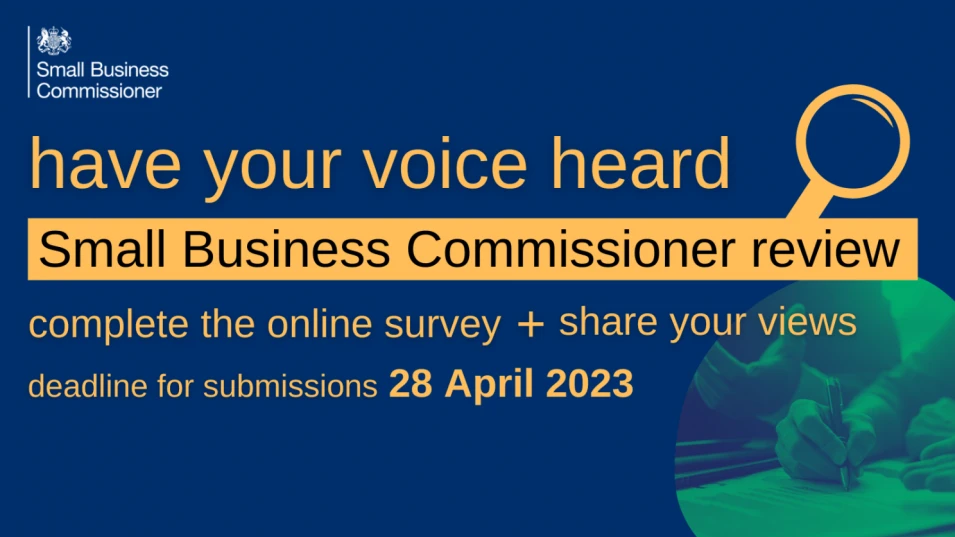 Help shape the future of small business support in the UK.
The Government has launched a consultation on the role and effectiveness of the Office of the Small Business Commissioner.
Whether you're a sole trader, micro-enterprise, or part of a growing team, your feedback can make a real difference to the UK's small business community. Don't miss this chance to have your say and help improve support for small businesses. 
Who is the Small Business Commissioner?
The Small Business Commissioner (SBC) is a government role created to support small businesses and act as an independent voice in the UK. 
Currently, the role of SBC is held by Liz Barclay, a small business and consumer affairs broadcaster, producer and writer.
Liz started was previously CEO at Citizens Advice, before she moved into radio and TV production and presentation, specialising in business and consumer affairs.
Liz has actively championed the UK enterprise support sector and in November 2022, Team Smarta attended the National Enterprise Network conference to hear Liz speaking about how prompt payment for small businesses can encourage greater economic growth.
She said:
"We need a cultural and behavioural change in this country to encourage faster payments."
Since 2017, the Office of the Small Business Commissioner (OSBC) has helped small businesses resolve disputes around overdue payments, and provided impartial advice around issues such as contracts and invoicing.
The late payment culture that exists between businesses in the UK means that:
a third of payments to small businesses are late

the average value of each payment is £6,142

20% of small businesses have run in to cash flow problems due to late payments

if small businesses were paid on time, this could boost the economy by an estimated £2.5 billion annually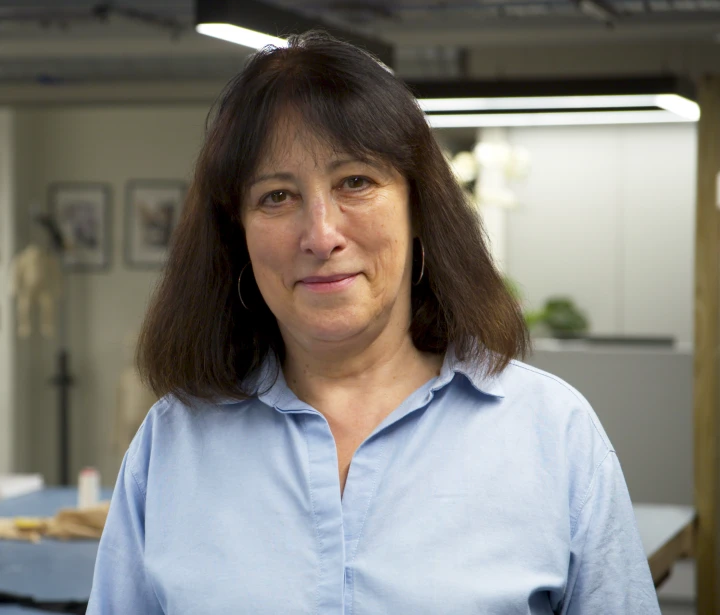 Team Smarta spoke to Liz B
"We believe that up-and-coming entrepreneurs would benefit from more guidance and support at the pre-start and startup stage."
Speaking directly to Team Smarta in February 2023, Liz said:
"The OSBC will continue to support small businesses to claim overdue payments owed to them by their larger customers. However, we also work to prevent late, slow and overdue payments because of their detrimental impact on small businesses and their owners.
As part of the cultural changes we're working to bring about, we believe that up-and-coming entrepreneurs would benefit from more guidance and support at the pre-start and startup stage.

Knowing in advance how to negotiate payment terms that will work for you and the size of your business, can help set you up for success and make it easier to challenge customers who fail to pay on time."
Why the OSBC exists and what this survey's about
The OSBC looks into complaints from small businesses (businesses with fewer than 50 staff) about payment problems they have with their larger business customers (with 50 or more employees). 
The OSBC is:
impartial

free to use on a non-risk basis

independent, but appointed by the government
The OSBC makes recommendations and provides general advice and information to small businesses on:
resolving disputes and dealing with an unpaid invoice

checking contracts and getting invoices right

signposting small businesses to existing support and dispute resolution services.
The government is asking for people to share their opinions and experiences as part of the Payment and Cashflow Review.
Your responses will help the government to understand how well the Commissioner's office fulfilling its duties required by the Enterprise Act 2016.
The review will look at how effective the Commissioner has been in improving how businesses pay each other, and if small businesses know about and use alternative ways of resolving disagreements.
How do I take part in the survey?
 You can share your views by completing the online form before the deadline of 28 April 2023.