SMEs are held back in environmental ambitions by lack of skills and funding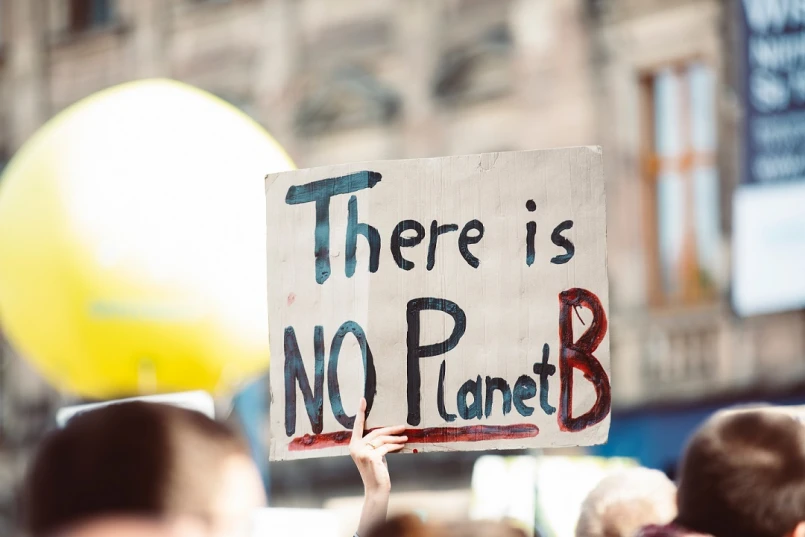 A new survey from SME Climate Hub reveals small to medium enterprises are struggling to take action to reduce their carbon footprint, despite the many advantages to their business. 
Here are the biggest barriers and benefits associated with SMEs going green. Plus eight ideas to get you thinking…  
 Why do SME carbon emissions matter?
As a small business, you're probably thinking that SMEs like yours are the least of the environment's worries. Big businesses and multinationals must create far more emissions than smaller enterprises like yours. 
And you're right. Individually, SMEs have a much smaller climate impact than big businesses.
But, collectively, SMEs make up 90% of the world's businesses. And that means SMEs are essential to meeting the global emission targets. 
Plus, much of the carbon footprint of 'big business' actually comes from their supply chain. Supply chain emissions are 11x higher than operational emissions (the emissions the business makes itself). And the supply chain is very often made up of SMEs. 
This all means small to medium enterprises have a big role to play in reducing carbon emissions. But - compared to bigger businesses with bigger budgets - they face a lot of challenges along the way. 
What are the barriers to SMEs going carbon neutral?
In their recent survey, the SME Climate Hub – a UN-backed initiative engaging SMEs in the Race to Zero – asked what barriers are preventing SMEs from reducing their emissions.
They surveyed 200 SMEs and discovered many of them want to take climate action but are struggling to do so - the top two reasons being lack of resources and funding. 
60% of surveyed businesses had a climate reduction plan in place

68% said lack of resources - staff, time or knowledge - prevented them from taking climate action

48% said lack of funding prevented them from taking climate action 
On the topic of funding:
69% of SMEs said they need access to external funds to reduce their emissions faster or at all

Only 34% of SMEs reported being offered a financial incentive to reduce emissions

60% of surveyed SMEs said they needed help securing this funding
Many SMEs surveyed had short-term emission reduction plans in place, including: 
reductions to energy consumption and waste (82%)

employee education (64%)

upgrades to facilities and equipment (52%)
But only 60% of the SMEs in this category had a long-term emissions reduction plan in place. This means reaching global climate goals is currently unlikely, as long-term results need long-term commitment.
The top five reasons stated for SMEs not taking climate action are:
63% - Lack of skills

48% - Lack of funds

42% - Other, higher priorities

40% - Lack of time

35% - Customers aren't asking for it
Benefits of climate action for SMEs
It's understandable that SMEs might struggle to commit to climate action. But there are wider benefits that make 'net zero' a great goal for smaller businesses. Such as: 
Improved efficiency 

Reduced operating costs

Being more attractive to buyers in the supply chain 

Complying with carbon legislation

Enhanced PR/public perception

Innovation and new opportunities
If you want to reduce your carbon footprint, SME Climate Hub has plenty of suggestions. You can select your sector and see tailored ideas to inspire you. Here are eight of their suggestions that any business could consider…
Eight ways your SME can reduce its carbon emissions
Introduce a cycle to work scheme

Insulate your buildings

Minimise the waste from your products and packaging

Switch to LED bulbs

Adjust heating and cooling system timings, temperature and rooms

Install a smart meter

Electrify your vehicle fleet

Offset the carbon you can't reduce
Could your small business make a big difference?
No matter how small your business, what industry or region you're in, tackling your carbon emissions can make a real difference – to the planet, to your customers, and to your business. Visit SME Climate Hub to find out how you can play your part in the 'Race to Zero' and meeting global climate targets. 
You can also learn more about creating a sustainable business with our short online course: Sustainability and the Circular Economy.