The tech trends small businesses should look out for in 2023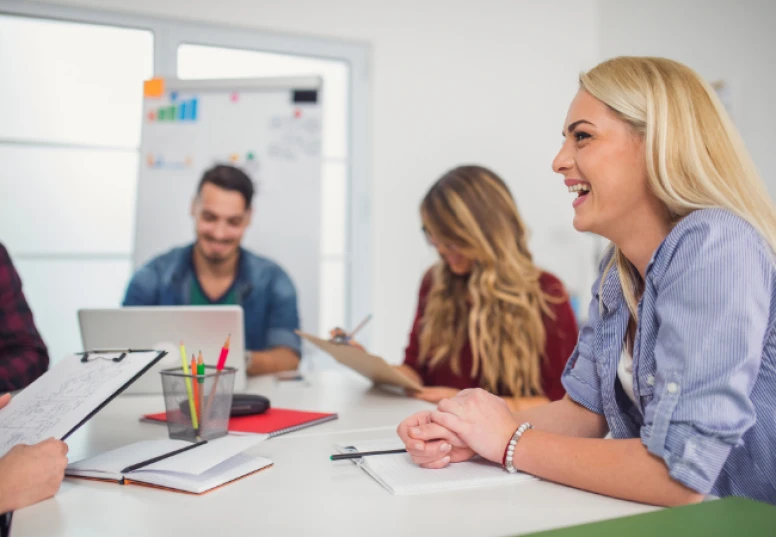 Embedded finance, using data responsibly and realising the potential of AI will be key to small business success.
Running a small business can feel like running uphill. Add in the cost-of-living crisis and we're running uphill in a snowstorm. But, by leveraging available technologies, you can speed up your ascent.
Three tech trends for the year ahead
Trend one: Using Artificial Intelligence (AI)
The use of AI is gradually becoming an important way for businesses to improve their processes and decision-making. The idea that AI could be used in day-to-day business activities has been talked about for years. 2023 could be the year that business unleash the potential of AI, to the extent that it could become a key differentiator between small businesses that thrive and those that struggle to survive. 
Small businesses who - unlike larger companies - don't have the help of an IT department, can find it difficult to get to grips with AI. This is partly due to a lack of available time to dedicate to learning, understanding and managing their AI tools and platforms on top of everything else they're already juggling.
According to Elite Business Magazine, investing the time to understand AI will pay off.
"AI can provide small businesses with insight of what's to come and remove manual labour to help save time – whether that's predicting cash flow based on internal business and external data points, automating parts of back-office business processes, or helping them understand the best times to contact customers based on previous behaviour."
It looks likely that AI and Machine Learning will continue to revolutionise businesses for years to come, and that small companies who start working with AI now will overtake their competition and reap financial advantages in the future.
Read more about the applications of Artificial Intelligence in business from sales and marketing, to customer service and accounting.
Trend two: Using data responsibly
For companies of all sizes, using data to drive decisions can be transformative for business. From innovative product development to trends in your customers' use of different social media platforms, digital tools are making it easier to capture data, track change and measure the impact of different strategies across all sectors.
Given the ability of small businesses and microenterprises to be more agile than larger corporations, there are opportunities to act fast and get ahead of the market when new data comes to light.
The potential downside of collecting and using all the data available to us, is that small business don't know - or don't have the time - to ensure the safety and security of that data.
As Elite Business Magazine put it:
"[I]t's completely understandable that small businesses don't have the time or resources to fully interrogate the full data picture – including consent for data sharing, collection, protection and privacy. But this is an absolute must, especially with increasing regulatory, legal, and reputational risks for companies that misuse customer data.

Now is the time for small business owners – perhaps with the help of their accounting and bookkeeping advisors – to identify the right frameworks for their business, educate themselves on compliance obligations, and implement responsible practices."
Check out this GDPR guide for small businesses
Trend three: Embedded finance
Over the past ten years, financial services have undergone rapid evolution and 'embedded finance' is becoming increasingly important for small businesses.
What is embedded finance?
Embedded finance is where non-financial companies integrate financial services into their offering, without the need to comply with strict regulations and licenses.
Klarna is a great example, having been widely adopted by online retailers to give their customers the option to "buy now, pay later" and split purchases into monthly instalments.
Where loans or staged payments were previously only possible through banks, non-finance companies (including small businesses) can now provide financial services to their customers by connecting fintech and challenger banks to their platforms through APIs (which stands for application programming interface).
Other examples of embedded finance include Xero, Stripe, GoCardless. In addition to accepting payments, some providers can help you gather that all-important data to spot opportunities for your business can grow. Like Adyen, partners of Smarta's recommended business bank account provider, Tide.