5 ways to use TikTok to grow your business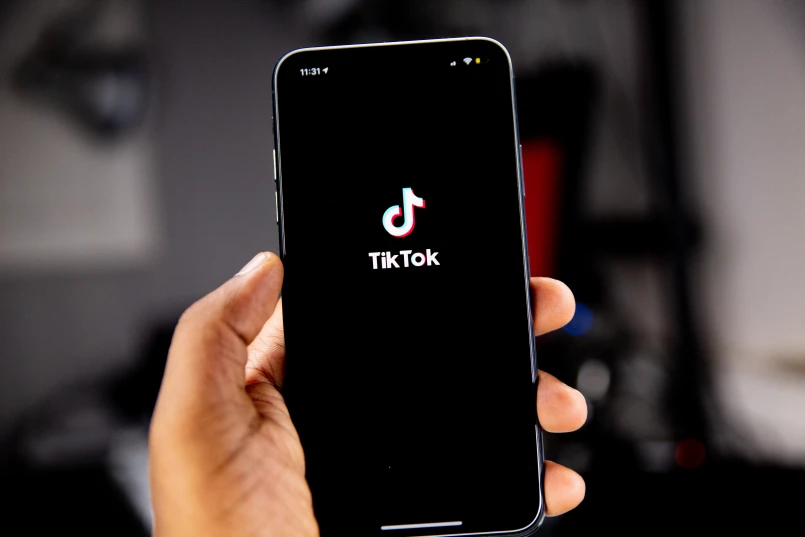 Once home only to lip-syncing and dance videos, TikTok has grown up (at least a little bit) in the last couple of years, and businesses are now finding their feet on the social media site. Working out how the platform fits into your marketing mix can take a little bit of time, but it's worth thinking about - some businesses are making serious cash from the site.
Is TikTok right for your business?
Deciding whether you should use TikTok as part of your marketing mix will come down to the same factors that you'd consider when planning any social media marketing: is your audience on this channel? With over a billion active users on the platform, there's a good chance some of your target customers might be browsing.
TikTok is no longer the sole purview of the young either. The statistics show that the age of users on the platform is shifting upwards. The same thing has happened with most social media platforms in the past, so this isn't really a surprise. So if you're selling to Gen Z you definitely want to be on TikTok. But you should also consider how it can help you reach an older audience - 53% of TikTok users are over the age of 30. 
Making money from TikTok 
TikTok has also recently introduced a new range of features, which have been developed specifically for the business community. These make it even easier for marketing teams and business owners to plan and schedule content to the platform and to understand how it is performing. They also make it easier for businesses to monitise their TikTok activity - for example by using the Live Streaming tools. Working out the right way to use TikTok in your business might require some practice, or some trial and error, but there are 5 key areas you should consider.
Using TikTok to increase visibility & SEO
Being on TikTok can help your brand be discovered by new customers - just like SEO and other forms of advertising. It's worth remembering that around 40% of younger users now use sites like TikTok and Instagram when searching for a product instead of Google. Likewise, Google has started to include TikTok videos in its search results, so if someone is searching for 'best hair extensions TikTok', the first results your potential customer will see will be relevant videos.
This means you might want to start thinking about how you will provide answers to common search queries on TikTok (as well as through your website) as part of your SEO strategy. How-to videos, demos, unboxing and other information-rich content shared on TikTok will boost your chances of being discovered - both inside and outside the platform.
Using TikTok Livestreaming
Have you thought about selling your products directly from TikTok? Live streaming is on the rise and has spread beyond China (where it has been a multi-billion pound industry for a few years now) in recent months. If you sell a physical product, consider using TikTok's shopping features to help shift more stock. 
Using live-streaming tools means you are selling directly to an online audience - and with TikTok that audience can be huge, and it can be global. Like many e-commerce trends, direct sales via social media boomed during the pandemic, rising 76% between March 2020 and July 2021. For companies that crack this format, conversion rates can be 10x that of other e-commerce paths.  
TikTok influencers
There are thousands of Tiktok influencers who have growing audiences waiting to hear what they think or what products they use. Unlike Instagram, lots of these influencers are highly niche, so whatever your business is, there is probably someone out there creating videos that are highly relevant to your ideal customer. 
Working with influencers on TikTok can put your brand in front of thousands (if not millions) of potential buyers. If you're looking to expand your business or just want to increase sales, tapping into new audiences is a good place to start. Influencers can also increase sales with people who have already been exposed to your brand - this works particularly well with Gen Z and Millennial customers, who are most likely to make purchase decisions based on influencer recommendations.
Officially, a TikTok influencer is someone with 1,000 followers or more. Their short videos have earned them an online fanbase and they have a greater reach than most users. There are currently 3.1 million influencers on TikTok (which sounds a lot but is only a fraction of the billion active users) who are regularly creating content that resonates with an online audience.
User Generated Content
User Generated Content (UGC) is certainly not new, but TikTok has made it easier than ever before for regular people (rather than dedicated content creators) to create content about specific products or brands. This means - if your customers are on TikTok - you should be monitoring it at the very least to see what people are saying about your brand. Even better is using TikTok to collate and share user generated content.
Think about things like organic reviews, customer how-tos, or unboxing videos. This type of content can be incredibly valuable for you as a business, as it provides authentic (and believable) social proof. With 77% of people looking up online reviews before buying something, tapping into UGC on TikTok could become your secret weapon.
Be responsive with your Customer Service
Having a business profile on TikTok provides you with an opportunity to excel at customer service. 59% of global TikTok users feel a sense of community when they are on the platform, which means businesses have a unique opportunity to build strong connections with their audiences.
The same research found that 77% of global TikTok users say they read the comments on TikTok videos. If your customers are posting about your products or services on TikTok, responding in real-time to their comments can help you build a stronger relationship and more effectively manage any potential issues they might have.
Getting started with TikTok for business
Like any social media site, TikTok will work best for your business if you have a plan in place and know what content you'll be posting and when you'll be posting it. Thinking about why you want to use TikTok, what your audience is looking for, and what function it will serve can help inform your content strategy.
The good news is, if you already use a content calendar, you can simply add TikTok as another channel. And if you don't use a content calendar yet, this guide and template from our sister brand Transmit Startups will help you get started. 
Main photo by Solen Feyissa on Unsplash