How to Avoid Biases When Hiring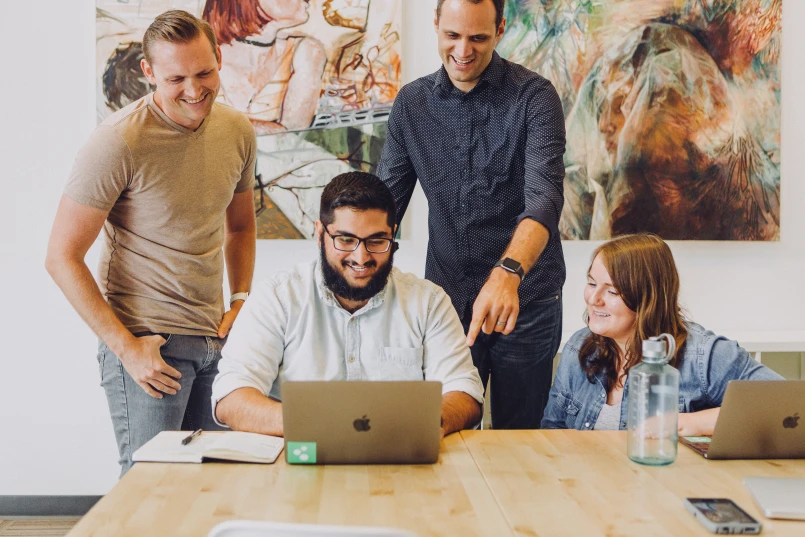 What do we mean by interview bias?
Bias within the interview process is when a candidate is judged (by the interviewer) on aspects other than their skills and suitability for the job role. This could work in a candidate's favour as well as against them as interviewers are capable of both positive and negative bias. There are many ways in which biases can appear when hiring, for instance:
Social Identity: This includes characteristics such as age, race, gender and class. E.g., not hiring an older candidate for a technology-based job due to stereotypes.

First Impressions: This can include judging someone on their handshake, eye contact or facial expressions.

Affinity Bias: Preferring a candidate who has something in common with you, even if they are not the most suitable for the job role. This could include having similar interests, supporting the same sports team, attending the same university, or being from the same area.
These are just a few examples and biases are usually largely subconscious, meaning that you may not even know that you are unfairly judging someone. This is why it is important to be aware of what kind of biases exist and to design a recruitment process that can help reduce their impact on your final decision.
Below we have outlined several ways you can reduce the chance of bias within the recruitment process, from writing the job description to interview techniques.
Writing the job description
The words used within a job description can have the power to put off certain demographics from applying for a job. There may be forms of bias in your job descriptions without you even realising. Here are some things to consider when writing a job description:
Make sure the job title is inclusive – e.g. chairperson instead of chairman.

Think about pronoun use in the advert – e.g. they/them instead of his/hers.

Do not include preferred educational institutions – e.g. requesting people from Russell Group universities.

Remove any biased language (this can be checked with an online language checker - there are free options and paid services, depending on your budget) – e.g. overuse of masculine language may put women off from applying for a role.

Use simple language over technical jargon - e.g. say 'previous experience' (or even better - 'done it before') rather than 'proven track record'.
Blind recruitment
One of the simplest ways to avoid bias when hiring is to make it so you can only judge candidates on their skills and suitability for the role in question. This can be done through a blind recruitment process.
A blind recruitment process is where you remove any information about the candidate that could lead to potential bias. This includes removing their name, age and educational institutions from a CV. Some recruitment software does this automatically when people apply, but it's also possible to strip this information from an application manually. If you're a small team or single-person business looking to make your first hire, you can still do this. Get someone who won't be involved in the interviews to create copies of people's CVs or applications with the details removed. This could be a colleague or even a virtual assistant.
Anonymous assessment
A way to ensure that you only judge a candidate for their skills is by setting an anonymous skills assessment. This is useful when choosing candidates to interview as you will have a clear picture of their actual skills without any personal information that may influence your judgement. Skills assessments have the added bonus of letting you see what someone can deliver in practice, rather than relying on what they say on their CV.
This is another feature that recruitment software often offers, or you can add this to your interview process manually, by setting a specific task for candidates to respond to and following the same process outlined above.
Hiring/Interview panel
Instead of holding interviews with just you and the candidate, having a panel of interviewers can help reduce individual bias. You can also avoid collective bias by diversifying the members of a hiring panel. This can include considering the gender, age, and ethnicity of the team you put together, as well as things like past work experience or training. You could also try and include people from different areas of the business in the panel so that varying skills can be questioned to get a full evaluation of a candidate.
Keep small talk small
While polite small talk during the beginning of an interview is considered normal, try to keep off-topic conversation to a minimum. This is because you may learn something about the candidate that impacts your overall judgement of them, either positively or negatively. A way to help you stay on track is to create a script of set questions that aim to assess the skills and suitability of the interviewees. This reduces the chance of unrelated conversations being started.
Small talk can also be difficult for people with certain neurodiversities, meaning you might miss out on the perfect candidate because they don't make a perfect first impression. Unless the job role requires people to make small talk professionally, keeping this part of the interview to a minimum is the best bet.
Main photo by Jud Mackrill on Unsplash