Bookstores enjoy a revival, as 300 open across US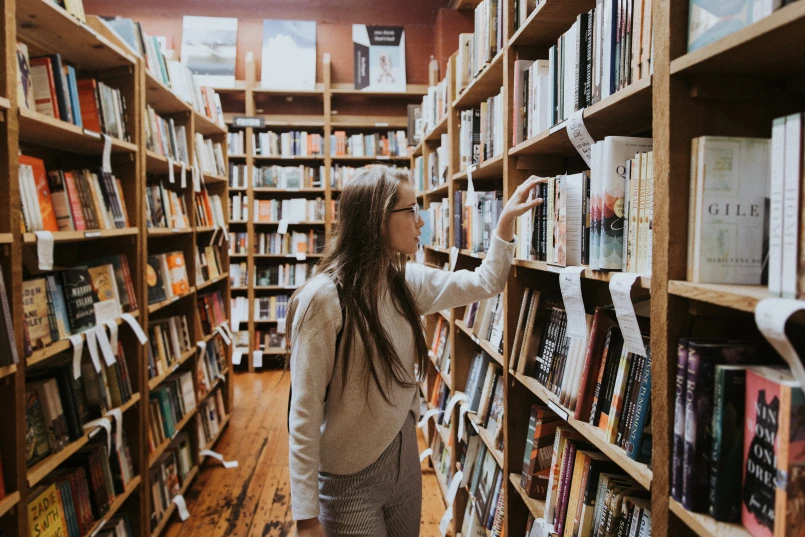 Independent bookstores are thriving, with over 300 opening over the last couple of years in the US alone. Many shops have also reported seeing increased profits, which some experts say is down to post-pandemic changes in consumer behaviour.
At the start of the pandemic, many independent bookstores were forced to close. Data from the US Census Bureau showed that bookstore sales fell nearly 30% in 2020. Despite the challenges, many were able to survive the pandemic and go on to thrive by investing in new e-commerce options, running virtual events and arranging Covid-safe delivery or collection services.
The trend, as reported in the New York Times, means that many independent bookshops are now reporting higher annual sales compared to before the pandemic. This is despite the challenges faced by many businesses in today's economy, including access to staff, rising costs and supply chain delays.
The news comes as streaming services are facing increasing competition. Earlier this month, Netflix reported that it had lost almost a million subscribers during the quarter - it's largest loss to date. Experts have suggested that consumers re-evaluated their priorities during the pandemic. The pandemic also saw sales of print books (rather than digital copies) rise 10% according to NPD BookScan.
Commenting on the news in a post on LinkedIn, Thrive Global founder and CEO Arianna Huffington said:

"In the last few years, over 300 independent bookstores have opened in the U.S., with many of them bringing some much-needed diversity to the book-selling business. Maybe we've finally reached peak streaming. Or, even better, as reporters Alexandra Alter and Elizabeth Harris note, the book boom is due to how more people have been reevaluating their lives during the pandemic.

"And books are such a great way to do this... I love real books, and I love strolling through bookstores, serendipitously discovering books I didn't know - unlike life by algorithm, in which we're relentlessly served up things we already want."
The news comes at a time when traditional industries are thriving, as people choose to support small, local businesses.
Main photo by Becca Tapert on Unsplash