UK's digital skills gap is holding back innovation, productivity and growth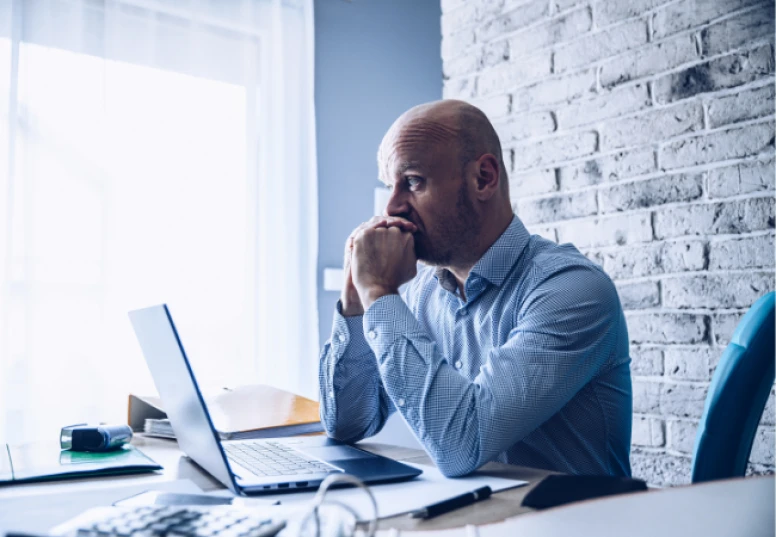 The UK's lack of technical skills and knowledge poses a major challenge for leaders looking to build their teams, according to new research.
Many of the UK's core industries rely on digital skills, so a shortage of digitally proficient workers is slowing down the nation's progress.
According to HR Zone:
"The digital skills crisis is a widespread issue with a lack of skilled staff who can use digital devices, communication systems and networks to their full potential."
Research from the Learning and Work Institute found that 23% of employers believe their current workforce lacks basic digital skills, such as setting up their device and connecting to the internet.
During Summer 2022, private equity firm ECI polled 202 managers across a range of industries. The Next Generation of Hiring report revealed that 18.3% of HR managers feel the so-called "skills gap" is their single biggest obstacle when recruiting new staff, with insufficient industry experience and salary expectations next on the list.
Stephen Roberts, partner at ECI Partners said:
"[The] current skills and labour shortage has clearly hit the plans of HR managers…  [F]irms are struggling to find enough of the right candidates to fill new roles as demand across industries surges following the pandemic."
Despite the difficulties filling roles with technically skilled candidates, 78% of HR managers believe that recruitment is important to meet their goals for growth over the next 5 years.
Of the 200+ managers surveyed by ECI, around 51% plan to hire graduates and apprentices during the next 12 months, demonstrating the value of bringing next-gen thinkers into the mix.
Mr Roberts said that more and more companies are:
"[U]sing social media to reach a younger cohort of potential recruits; or looking outside their usual talent pool, businesses are being more creative and inclusive to fulfil recruitment plans and reach their growth objectives."
The Government are well aware of the shortage of digital skills, which was included in the Levelling Up paper early in 2022.
Organisations across the country are attempting to respond to the UK's digital skills gap by delivering digital skills education and training. But there may be talent pools that are being overlooked by businesses – including neurodivergent people.
"There is a vast number of people who possess the right aptitude for learning new skills, including digital ones, which can be applied to a given role. With the right training, these job seekers are more than able to fill the gaps in the current digital skills shortage. 

In particular, neurodivergent, such as autistic, ADHD, or dyslexic individuals, as well as military veterans and other overlooked groups often struggle with the barriers of job applications but possess the necessary skills to succeed in a tech-based role."
Entrepreneurship and self-employment are on the increase, since business ownership offers an alternative route to those who feel they've been overlooked by employers, told they lack experience, or have come up against barriers in the recruitment process.
To level up your own Digital skillset using accessible, on-demand resources, take a look at the Digital Marketing course.